Latest Specials to Helsinki, Tallinn,  Vilnius & Riga
Helsinki – Finnair economy from $1,695, Business Class from $6,898
– Qatar from $1,359
– British Airways from $1,270
Tallinn – Finnair economy from $1,509, Business Class from $5,425
Vilnius – Finnair economy from $1,609, Business class from $5,495
– Lufthansa from $1,375
Riga – Finnair economy from $1,515.
Call Estours Travel on (02) 4284 1688 or 1800 888 386 to check availability and get on board early for one of these fantastic specials before they sell out.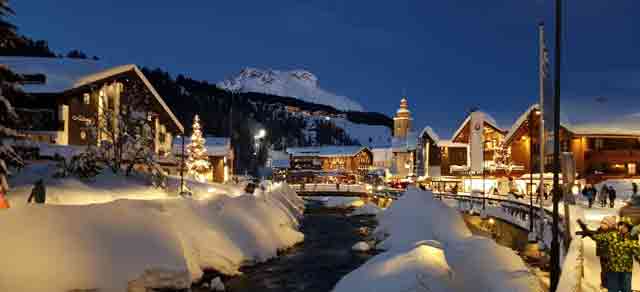 2021 Group Ski Holidays!
While our ski groups depart in January for what promises to be fantastic ski holidays, why don't you get your name down for the 2021 ski tours?    Space on these tours is always limited and getting your name down early gives you first bite at the available choices  and the mostly cheaper options to choose from.  Fill in the attached form (obligation free) and when details become available you will be contacted first to see if these tours suit your 2021 travel plans.
 The Estours Office is open from Monday to Friday between 9:00 am to 5:00 pm Eastern Australian time.
Phone 02 4284 1688
Call one of our friendly staff to plan your next travel holiday.  Karen, Rechelle, Natalie or Marea will be happy to assist you plan your next adventure
The Estours office is closed on all Australian public holdiays.
Why Choose Estours Travel
We take care of all your travel needs and save you time
We have the knowledge and expertise to give you peace of mind
We provide the best travel experience that is beyond expectations
We are ATAS accredited
Testimonials
Sue
Hi Sue
Just wanted to let you know that we had a fantastic trip and believe it or not made all our flights and connections without any hiccups.
Unbelievable considering the number of flights, changes etc.. Even our last day when we flew St Maarten, Miami, Dallas, Brisbane, Sydney was great. We arrived in Sydney at around 9am, had a limo with champagne on the way home and went to work the next day.
Thanks for all your help with the flights, well done!
Cheers
Sue
Marita
Hi Jodie
I just wanted to say a very big thank you for all of your professional and friendly service in organising our travel documentation for our upcoming trip to Finland.
I am impressed by your customer service and will certainly recommend you and Estours to my friends and family!
Kind regards
Marita
Jason
Hi Karen, 
Just sitting in Kelowna airport waiting for transfer to Revelstoke - thought I would take the opportunity to thank you for all your organisation for this trip and for some fantastic memories that I have shared! I'll no doubt let you know how the rest of the skiing and travelling goes, but I can't thank you enough for helping to get me involved with the group and making me feel welcome always. 
 I definitely hope to travel with this group again and hope to see you and everyone else again soon! 
Cheers,
Jason
Gaidis
Hi Karen,
We are back from our travels and I just wanted to thank you for all your work in arranging everything.  All went well (apart from my getting the flu at the end of the boat trip which put a bit of a damper on the rest of the holiday. I am just getting over it now!)
Thank you again.  We will no doubt be in touch for our next travels.
Regards,
Gaidis
Gary & Janette
Dear Jodie,
Both Janette and myself sincerely appreciated the professional effort you have applied to planning our holiday. You have been wonderful to deal with providing some fantastic ideas which will no doubt present a wonderful and exciting holiday for both of us. We are certainly looking forward to catching up with some great stories and memories of our holiday. There is no travel planner better
Bob & Elaine
Hi Sue,
We got back yesterday from our holiday and would like to say what a great time we had. Everything you organised was spot on from the accommodation to the pick ups at the airports and stations. 
 Thanks once again for your time and effort in organising this memorable holiday for us,
warmest regards Bob & Elaine      
Roger
Hi Karen,
Thank you, we had SUCH an amazing experience!!!!!!
 I want to take this opportunity to thank you wholeheartedly for the thoroughly professional job you and Jody did of organising all our flights/accommodation - not one single hitch!! 
 We look forward to your assistance with any adventures we embark on in the future.
 Cheers,Rog.
Terhi
Dear Sue, 
Just a quick note to say a big THANK YOU for organising a wonderful holiday for our family – again!
We really enjoyed our 12 day family holiday to Fiji – the flights you booked for us, transfers and resorts were all wonderful, and we are certainly planning to go back to Fiji again while the kids are young.
So – Thank you again!! And I look forward to talking to you again soon, as we are now planning for our next big holiday to Europe in June/July/August 2015…
Regards,
Terhi
Kirsty
Dear Sue,
Yes, we got our documents. Thank you so much for all your hard work. You and your team have been exceptional. I really, really couldn't of done it without someone as helpful and patience as you've been.
Very sad we didn't get a chance to sit down with you in person. Maybe for our next trip we'll have to come down and see you in person J.
We'll be sure to send you some photos when we return.
All the best!
Kind Regards,
Kirsty