Allan & Paula spent a week travelling around Iceland – and what a week that was.
Iceland, a small island in the north Atlantic ocean and straddling two tectonic plates the North American & Eurasian plates.  These continental plates are moving apart at a rate of 2 cm per year and is the cause of Iceland's volcanic activity.  So it is a country of volcanos, active and extinct, geothermal pools, fjords and glaciers –in two words – awe inspiring.
We chose to do a tour with Globus, but after doing this we concluded it was easy enough to drive around yourself as all the major sites are easy to find.  As the country has a tiny population (only about 350,000 people), once you leave the capital of Reykjavik, you are well and truly in the country and all the towns you visit are small, isolated and with not much activity going on.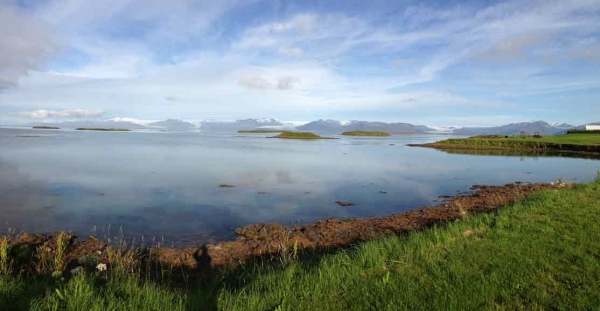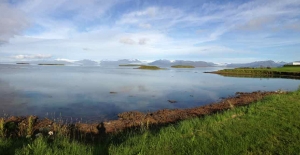 But this is not why you are visiting this fascinating island – it is about the spectacular scenery, the clash between hot and cold – geothermal springs and glacial valleys and fjords.  It is also a country where the inhabitants struggle – overcoming severe hardship caused every time there is a major volcanic disturbance, as well as the harsh winters and storms often experienced here.
The highlights of the tour included the geothermal power station which showed that Iceland is leading the world in reducing carbon emissions – hot water from the Hellisheidavirkjun power station (outside Reykjavik) is used to generate electricity, and is then piped back into town and used to heat virtually all the buildings and dwellings here.
Another highlight is the hot springs at Geysir.  Here we met the chef of the Geysir restaurant and tasted freshly baked bread, which is cooked using the heat from the hot-springs over a 24 hour period inside a milk carton.  Enjoy this with Icelandic butter, boiled eggs and herring, and a glass of geysir schnapps, served at freezing point.  The geyser sprouts hot water at about 4 minute interval which kept the keen watchers entertained.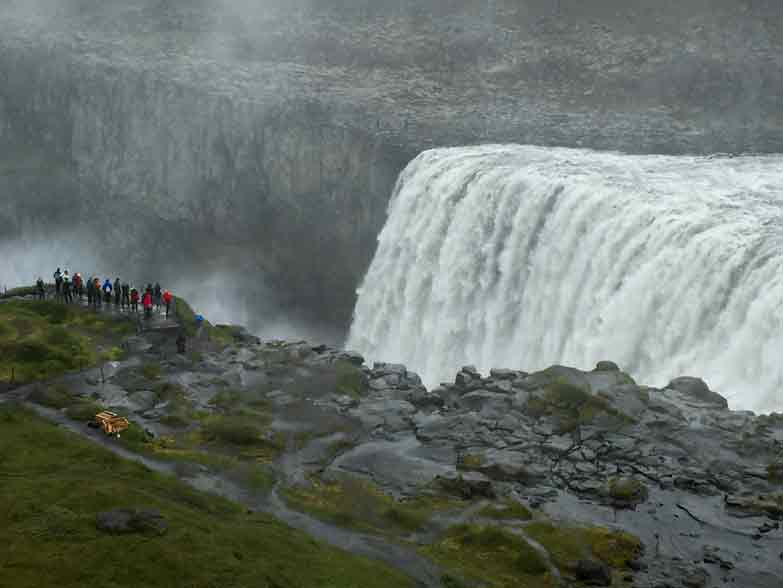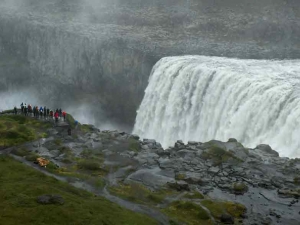 A must see route is past the largest glacier in Europe: Vatnajokull in the national park at Skaftafell. Located on the south east side of the island past the glacier and many of the outlets  are simply awe inspiring.  And then finish this off segment with a boat ride around the glacial lagoon – full of icebergs, clear blue water, seals as well as motoring past the toe of the (now receding) glacier.
And not to be missed is the strongest waterfall in Europe – the Dettifoss is situated on the Jökulsá á Fjöllum river, which flows from the Vatnajökull glacier and collects water from a large area in Northeast Iceland.
So, a country of contrasts, spectacular scenery and names that are difficult to say let alone pronounce.