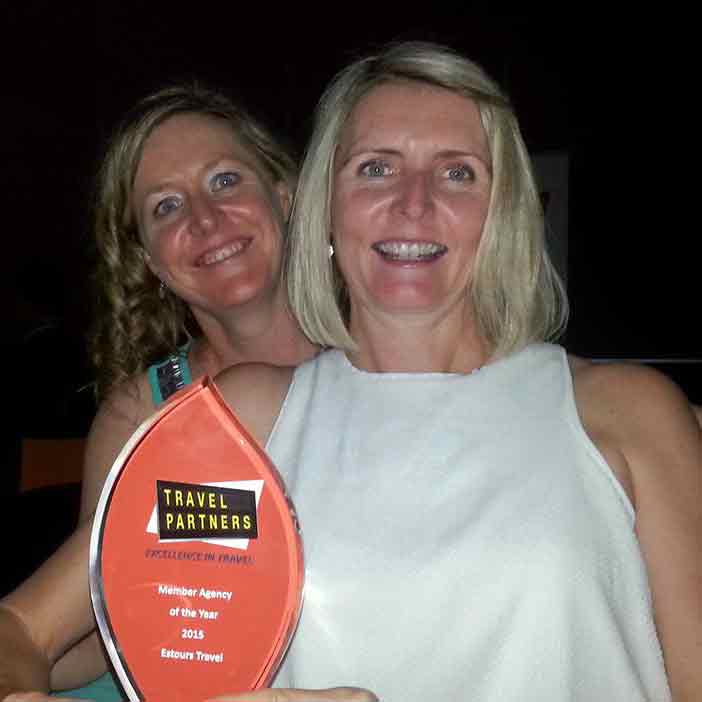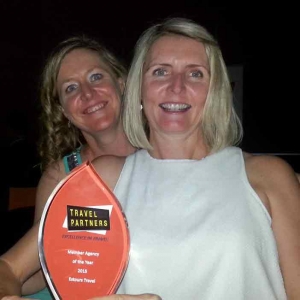 Estours Travel has just been awarded member agency of the year at the annual Travel Partners conference held in Surfers Paradise.  Representing the company at the conference were Sue & Karen who gladly accepted this great honour.
Estours received this award for outstanding customer service, attention to detail, and providing travel solutions that gave customers excellent value…. and all with a smile.
Call Estours Travel for your next holiday or business trip and experience for yourself the excellent customer service that underpinned this award.