Saturday, 24/1/15 – travel day, return home and end of the Europe Ski Holiday.
Got up at 5:00 am, shaved, showered finished packing and down for early breakfast at 6:00.  Half the team were already there with bags downstairs making sure they did not miss the bus. Our chartered coach arrived at 6:45 as promised and we were on our way just before 7:00.
It was an uneventful 4.5 hours trip to Malpensa airport, where we said our goodbyes, but with some interesting problems.  Mel & her family were travelling on a bit and booked a hotel room near the airport themselves for the night.  Unfortunately, the room was booked near the wrong airport and they had to organise a cross town transfer to now get to their hotel and of course tomorrow same again to get back to Malpensa.  Tosca and David were dithering, trying to get an earlier flight but ended up spending the day in the airport waiting to be checked in.  Adam and Eileen had arranged a pick up from this airport so they were sweating on arriving at the same time as their lift (which we did).  Dennis looked lost waiting for 12:00 so he could check in.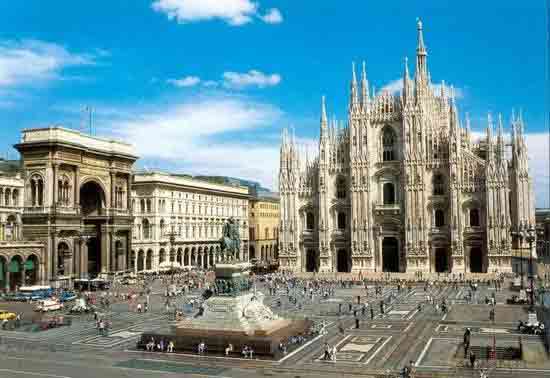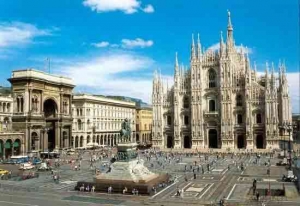 Anyway, most of us had an evening flight so we put our bags in the storage room (EUR4.50 per item) then off to Milan central ( via the dedicated airport train – EUR 18 return) with Rodney, Amanda and Ning.  In Milan, we had lunch them roamed around the centre of town, shopping and sightseeing.  It was busy as thousands of people were out on this Saturday afternoon, with street vendors, street performers and buskers.  We spent a few hours here before returning to Maplensa.  Checking in,  Paula & I managed to get an upgrade on our flight back to Sydney. (unfortunately not free, but ok)
So as I write this, we are sitting in a lounge at Milan airport waiting for our 9:10 flight home.
End of tour.
FOOTNOTE:-
6 members of the 2015 Europe Ski Tour group have rebooked for the 2016 tour.  In addition, 4 people who were on earlier Europe ski tours have also booked for 2016 whilst 4 more people who have been on Estours' Canada or Japan ski tours are also booked on the 2016 Europe Ski Holiday.  Welcome back and looking forward to doing this all again.